FILM PRODUCTION & CONSULTING
Iona Miller Film Projects

VIEW ALL IONA MILLER VIDEOS at VIMEO
NOW PLAYING
2010
NOW PLAYING: Iona Miller's TAVISTOCK AGENDA - Cryptoporticus Documentary Movie #1
http://www.facebook.com/#/video/video.php?v=211089441595
"The Mother of All Think Tanks," Tavistock tentacles form holographic feedback loops, backdoors and wormhole shortcuts among cultural institutions. Each can be unpacked for their associations and effects on society - Intelligence, Military, Government, NGOs, Economics, InfoTech, Mass Media, Philosophy, Occult, Religion, Science, Academia, Psychology, Psychiatry, Medicine and Zeitgeist. Tavistock took the healing genius of Freud and Jung and aimed it at mass psychology in a controlling way.WEBSITE: http://tavistockagenda.iwarp.com

"...eerily mesmerizing..." "...the only way out is through." "...now we can see how deep the rabbit hole goes."
NOW PLAYING: "Grave Consequences" - Operation Cyanide, The Six-Day War & Attack on USS Liberty.
http://www.facebook.com/#/video/video.php?v=257413456595
OPERATION CYANIDE: Attack on the USS Liberty On June 8, 1967, at the height of the Six-Day War between Israel and its Arab neighbors, Israeli air and naval forces attacked the USS Liberty, an intelligence-collection ship in the service of Israel's closest ally, while that vessel steamed in international waters off the Sinai Peninsula. The Israelis killed 34 Americans, wounded 171, and nearly sank the ship. Dozens of theories exist about what happened that day. Official inquiries conducted in both the United States and Israel attributed the event to faulty communications and tragic error, but survivors remain outspoken and not alone in their belief that the Israelis acted deliberately.
NOW PLAYING: YouTube: "Iona Miller's PSYCHOGENESIS" Art Show http://www.youtube.com/watch?v=Mc6r8BLyGBQ
NOW PLAYING: MRU Paranormal R&D 1973-2000
Video - http://www.facebook.com/home.php?#/video/video.php?v=217158356595
Background http://mankindresearchunlimited.iwarp.com
CRYPTOPORTICUS PRODUCTIONS, a transmedia venture, dedicated to revealing such underground connections among the control mechanisms of modern society. The cryptoporticus is also a vault in which are stored the secrets of cultural continuity - a failsafe for human survival technology. In ancient Roman architecture, a "cryptoporticus" was a labyrinthine underground passage connecting all aspects of cultural life. Only partially at groundlevel, it supports a vast concealed architecture that communicates in secret among its numerous different centers. It is a matrix of nexus points. Many examples are found across Europe, but similar tunnels exist throughout Washington D.C. Literally, carved in stone, such large underground passageways are analogous to today's underground bases, SAC, hardened survival bunkers, book depositories, archives, seed vaults, etc. The labyrinthine convolutions of today's challenges mean we need to learn how to make our way through this tangled maze to "the Light at the end of the tunnel." These holographic or virtual tunnels can be 'mined' for their informational value, helping us choose which way to go. http://cryptoporticusproductions.iwarp.com/
SPY 1099
Twisted, Deadly & Dark...
Intelligence, Mega-Criminal Enterprise, and the Power Elite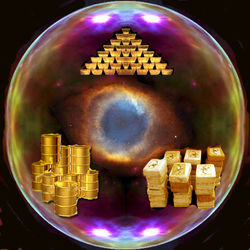 A High-Concept, Plot-based Film Trilogy on GOD -- Gold, Oil & Drugs
TRIANGLE OF POWER: Today, three major forces collude to control the world - Intelligence, Mega-Criminal Enterprise, and the Power Elite. They are related to one another in draconian ways. They are GOD - Gold, Oil and Drugs. Thus, we are fighting for GOD. "In GOD We Trust." But it's too late to trust a god whose profitable name is WAR. SPY 1099 teams -- "Spy in the Box" -- work for all factions from governments to transnational corpoglomerates and mega-criminal enterprise. All are trumped by clandestine machinations of the Power Elite and their hidden agenda.

Part 1 - TWISTED DESCENT: Spy 1099 OIL -- "Lions for Lambs" (2007) meets "The Recruit" (2003) A stand-alone film that can be franchised into a SPY 1099 trilogy. An international thriller based on Outsourcing in today's transnational Intelligence Community.
The SPY 1099 team fights corrupt governments and the mysterious G.O.D.S. in the Caribbean to keep cheap oil flowing. Opening credits takes us in a slow slide down the crooked shaft of a newly-drilled oil well, which makes a TWISTED DESCENT through the ocean floor to the buried treasure of light oil, foreshadowing our own "twisted descent" into the underworld of our protagonists, the Spy 1099 group. Hired for 'risk management' of the Cuba-Haiti oil exploration, they soon discover the main risk is the G.O.D.S. at the top of the food-chain -- their own employers' clandestine involvement in global drugs, money laundering, and black gold trade.
Rival factions and governments collude in transnational criminal enterprise. Tricksters trick tricksters and Watchers watch the Watchers. Each struggles with conflicting moral problems. Pressured from all sides by conflicting desires, loyalties in the "Spy in the Box" group are compromised and divided in the process. Heroes and opponents do an intricate dance, sometimes switching roles with 7-10 major reveals. A complex sequence of tricks surprises not only the opposition, but also the audience.
Spy games and operations are outsourced to private contractors, who subcontract more independent contractors. They have penetrated the CIA and the moonlighting CIA has penetrated them, changing the Rules of Engagement. Multinational corporation and crime organizations lurk in the shadows and in the well-lit haunts of the Power Elite. Their operations are clandestine, but we have "a need to know" more.
Sometimes the relatively unbelievable turns out to be true. The SPY 1099 team battles rival factions, seemingly against all odds. Perhaps as much as 50% of CIA work is outsourced. In 2010, 188,000 contractors outnumber full-time workers at Homeland Security. Congress calls it "unacceptable, untenable and unsustainable." But it is a runaway trend impossible to halt. Private security contractors also backup the military and US overseas interests.

Haiti and Cuba is the setting; oil is the prize. Since the transfer of power from Fidel to Raúl Castro in 2006, Cuba has found new footing on the world stage. There is an expansion of Cuba's financial and political ties with the European Union, Latin America, Russia, China, even Vietnam. A major oil find in Cuban waters subverts the old logic behind the U.S. embargo of Cuba. The Russians and Chinese are coming to search for oil in the Gulf less than 50 miles from Florida.
China is backing the widening of the Panama Canal for supertankers with capacity of a million barrels of crude oil and liquified natural gas. That, in turn, will open new routes whereby oil and mineral resources from West Africa can be taken directly to China -- deepening political bonds that Beijing has carefully fostered in that region.
The same dynamic bolsters China's influence in the Caribbean, expected to develop as a storage hub for oil before it heads west through the canal and on to China. Economists at Goldman Sachs believe that the new canal could play a pivotal role in its Bric (Brazil, Russia, India, China) investment story -- as a channel more directly linking the Chinese and Brazilian markets.
The Cold War has become a tightly wound COILED war - covert action for oil rights. The state-owned Cuban oil company says the country may have more than 20bn barrels of oil in its offshore fields - more than double the previous estimate. Oil exports are now Cuba's second leading export. Meanwhile the G.O.D.S. (GoldOilDrugs Syndicate) observe from their global sanctuaries.

PART 2 - DEADLY DEVIATION: Spy 1099 DRUGS -- "Who Killed John O'Neill" meets "Air America". Global Drug Meta-Groups. Global drug trade is called "the mother of all conspiracies." Drugs are at the core of the underground economy ruled by the "Overground." Power exists, even if the term conspiracy is overused. Conspiracy seems to suggest there are no rival powerful factions, which of course isn't true.
ConsPIRACY: Evil exists, power exists, greed exists on a macro level. Money laundering in the billions can and has been used to fund global terrorism, including bioterrorism. Krull Assoc. is CIA privatized intelligence and industrialized espionage. An exploitive Dark Alliance does, indeed, exist, that does not stop at the mega-drug dealers. Water issues in Latin America and the Caribbean are an under-appreciated challenge that could have major strategic consequences for the future health and sustainable growth of the Western Hemisphere. Tapped out drought striken Caribbean countries now have water police officers, deployed to ensure that consumers adhere to water rationing measures.
PART 3 - DARK SUITS: Spy 1099 GOLD --
"Eyes Wide Shut" (1996) meets "Wall Street 2" (2010). Without empathy, the 'dark suits' manipulate and declare the wars and devastate the economies of target countries to line their own pockets. Dark Suits have set themselves up as a Dark Nobility, Olympian "Gods" living on mountains of Gold, Oil and Drugs. The Bush family made their money in Oil & Drugs. Queen Victoria made her money in Drugs. The Rothchilds made their money in all three Gold, Oil and Drugs. But a reckoning is coming.
THE OSBORNE EFFECT: Black Man In the CIA
© Leutrell Osborne, Sr., 2010
"The Spook Who Sat By the Door" meets "The Company"
He dreamed of being a Spy Manager from the time he was twelve years old and his mother worked at CIA. Set against the backdrop of real events, the inspirational story of this CIA Cold Warrior breaks the mold and explodes public notions about CIA Case Officers, Covert Action and The Company. Characters include those who mentored Osborne at CIA, his rivals and opponents, his recruits, his family, and a host of friends each with their own roots in American history.
A dreamer, a family man, and "a spirit in human form on planet Earth," Leutrell Osborne, Sr. was involved in some of the most exciting chapters of the Espionage Enterprise and global history. He lived to tell the adventurous tale. His 26 years of bold service at CIA spanned several Directors and Presidents, as well as pioneering contributions in a variety of field and administration assignments on several continents. His adventures included service in a Far Northern Country, paramilitary exploits, bugging an Embassy in a Latin American Country, taking the lead on the "Libyan Show," running SIGINT signal intelligence in the Far East and being a Transformation Agent.
Osborne had the opportunity to meet politicians, notables, and spiritual leaders, such as Dr. Martin Luther King when he accepted his Nobel Peace Prize. He continues to work with Civil Rights leaders and insider watchdog investigators. His "grinds" include what he calls the "Triple K Assassinations," domestic covert action of the COINTEL Factor, 9/11 pre-knowledge, blowback, foreign Covert Action policy, transnational drugs and money laundering, and more. He's still on a mission, but from God. Spirit is his main motivator.
********
"GRAVE CONSEQUENCES"
Operation Cyanide

How Operation Cyanide Nearly Started WWIII
© Iona Miller & Charles W. Stone, Cryptoporticus Productions
ON JUNE 8, 1967, while patrolling in international waters in the Eastern Mediterranean Sea, USS Liberty (AGTR-5) was savagely attacked without warning or justification by air and naval forces of the state of Israel. Of a crew of 294 officers and men (including three civilians), the ship suffered thirty four (34) killed in action and one hundred seventy three (173) wounded in action. The ship itself, a Forty Million ($40,000,000) Dollar state of the art signals intelligence (SIGINT) platform, was so badly damaged that it never sailed on an operational mission again and was sold in 1970 for $101,666.66 as scrap.
The attack included:
The jamming of our radios on both US Navy tactical and international maritime distress frequencies;
The use of unmarked aircraft by the forces attacking the USS Liberty;
The deliberate machine gunning of life rafts we had dropped over the side in anticipation of abandoning ship; and
The recall of two flights of rescue aircraft that had been launched from Sixth Fleet aircraft carriers. After those flights were recalled, Sixth Fleet personnel listened to our calls for help as the attack continued knowing they were forbidden to come to our assistance.
Opening scene: The spymaster liked his mistresses as "modern" as he wanted to make his country. In the "swingin' 60s" apartment of his favorite lover, a very tense Salah Nasr is half dressed, heatedly talking on the phone with his Soviet counterparts. Hurling his shoe through a closed window, he vehemently punctuates Egypt's urgent desire to push not only "the envelope," but their target – what his psyops calls "the Zionist entity" -- into the sea, once and for all. The underwater cable crackles with static that is not so unusual for the times. But alert to all espionage potentials, Soviet intelligence on the far end naturally wonders if their seemingly secure phone line has been compromised.
Cut to a "Guppy" submarine in international waters off the Northern Sinai Coast. Frogmen just bugged the undersea cable. NSA cryptographer Lt.-Commander Schleicher rapidly decodes the crucial conversation in case the US needs to take immediate retaliatory measures on Cairo, conventional or perhaps, unthinkably, nuclear… Little do they realize that they and the topside USS Liberty are sitting ducks slated for human sacrifice in a draconian plan to blow the Soviets all the way back to Moscow leaving a clear path to Middle East oil for the West – an ill-fated Operation Cyanide.
Cut to a clandestine meeting in the dark labyrinths of Washington DC. An insider military/intelligence faction argues among themselves with a Mossad agent over what to do next and what they CAN tell the President and maintain deniability… Meanwhile, the USS Liberty is locked in the gun sights of a power trap of competing agendas, target of a Goliath international power struggle. The result is more than a very embarrassing truth. A murderous air and sea attack ensues that leaves the sitting duck Liberty a floating bloodbath, dead in the water.
It actually happened, at least something like that. Salah Nasr headed Egypt's General Intelligence Directorate from the late 1950s until 1967, when he was arrested and tried after the Six-Day War. Shortly after the womanizer's death, his mistress published her memoirs revealing intimate details of how he exerted significant control on Egyptian President Gamal Abdel-Nasser by throwing in his path real and imagined coups, assassination and terrorist plots all of which he was responsible for foiling. According to Arab rhetoric, Israel had no right to exist. Utterly destroying Israel and "reversing the results of 1948" was the central goal. Prestige and leadership of the Arab world were based on aggressive confrontation of Israel. In the Six-Day War, Israel responded decisively to the imminent threat in a war with Egypt, Jordan and Syria.
In 1967 it sure wasn't the Summer of Love in the Middle East. That June the USS Liberty, the world's most advanced NSA spy ship, was viciously attacked and nearly sunk by Israeli firepower during the Six Day War. Was it Israel's "fault" or was there some collusion with US intelligence denied for political purposes? The Cold War was at its height and the US wanted the Soviets out of the Middle East in the absolute worst way – perhaps even enough to risk WWIII. This little known event is in the same class of Covert Actions as the failed Bay of Pigs Invasion and Gulf of Tonkin Incident which also took place in the 1960s decade.
Had it been revealed, OPERATION CYANIDE meant certain political suicide for the Johnson Administration. The veil of absolute secrecy still conceals the betrayal of USS Liberty's military and intelligence personnel, who were silenced for decades in the name of national security. Only the most valorous acts of courage saved the remaining crew and the ship from disappearing into the Deep with all her secrets including the newly deployed Moon Bounce Antenna.
But they did not die, despite the fact that air support was withdrawn. Furthermore, a US submarine also conducting espionage surveillance in the same area, briefly surfaced to periscope depth to catch photos of torpedo damage. The battle sounds were so loud that the submariners thought depth charges were being deployed against them. Questions that last a lifetime remained for the surviving crew of Liberty after the needless deaths of 34 of the crew and over 170 seriously wounded. The courageous Captain had to tuck his own guts back in after the bridge of the ship was blown up, while he continued to man the Conn for a stunning 17 hours that the Liberty was literally "dead in the water."
The BBC and other media have occasionally covered the story, but recently new disclosures and revelations have expanded the story. No dramatization has ever been done, because both US and Israeli governments have covered up the truth with the "plausible deniability" that the attack was a case of "mistaken identity". Now, many influential government and military personnel say it absolutely isn't so. We have the facts and the story wants to be told so the world knows what happened and what horrible actions nearly ensued.
***********
AFTERSHOCK

In HARMS Way: Operation Bolt On

World War IT


© Iona Miller & Charles W. Stone, Cryptoporticus Productions




SUMMARY: Conjecture about environmental warfare mounts as more "crafted disasters" are added to the rhythms of the Long Crisis and permanent war. Anomalies seen in the sky, in weather, and tectonics spur rumors which have no chance of being proven, due to their highly classified nature. Tectonic weaponry is known to be possible but is it being tested and targeted, experimentally and practically? Some claim the Norway spiral is linked to torsion physics and intensional tectonic warfare. It is a known fact that in the past the potential of kindling tsunamis with bombs was tried out in New Zealand. Ionospheric heaters, like HAARP and other large antenna-arrays use radio waves for communication and modification of the electromagnetic environment. In a similar fashion, Tesla waves or scalar waves can be deployed at a distance. Did that happen in Haiti? Was it in HARMS way? (HARMS -- HIGH AURORA RADIO MISSILE SIGNAL).

***********
STORY OUTLINES available on request for qualified investors.